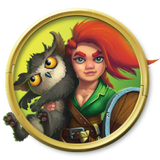 Welcome to the Craft the World Wiki
The wiki is a community-created database on the Craft the World video game.
Please feel free to get yourself involved by creating/expanding on existing ones, starting/joining a discussion or even just leaving comment or suggestion.
Craft the World is a unique sandbox strategy game developed by Dekovir, a mix of Dungeon Keeper, Terraria and Dwarf Fortress that combines aspects of sandbox, strategy, and god-simulation games.
Explore different worlds populated by dangerous creatures, build a fortress, gather resources, and craft all the items, weapons, and armor you need.
Game Modes

World Types

Help